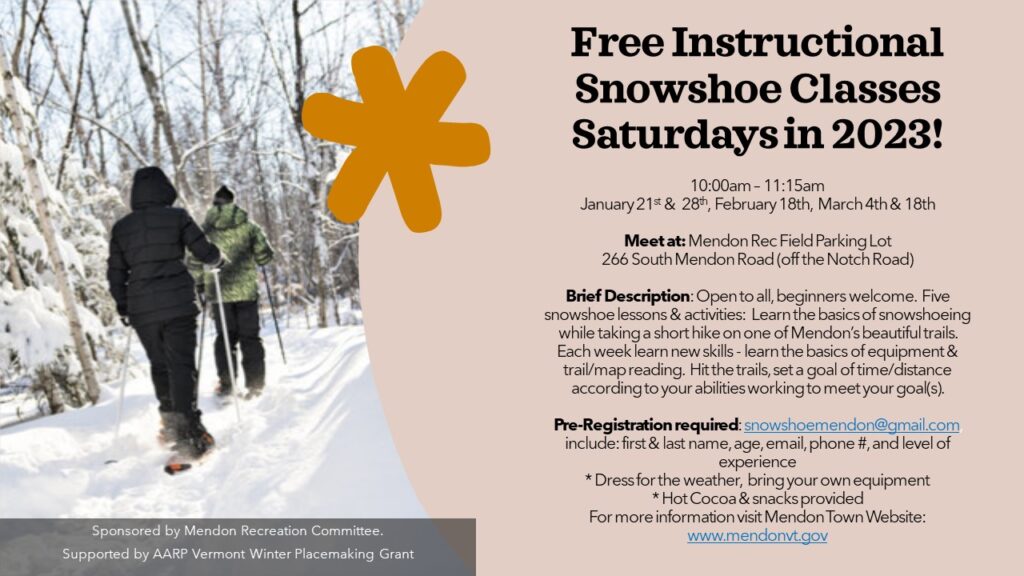 Located on South Mendon Road (off the Notch road), Mendon's recreation area has a maintained playground area baseball field, and half basketball court with pickleball lines as well.   The Rutland County Little League uses the baseball field in the spring for practices and games and the Barstow Youth Club uses the recreation area for soccer and flag football practices in the fall. Plans for the future include upgrading the playground.  If you would like to use the area for a group gathering please contact Town Administrator Sara Tully at mendonadmin@comcast.net, 802.558.3935 for a Facility Use Agreement Form.
Mendon Recreation Area Rules
• Open Hours: Dawn to dusk
• Parental supervision is required. Play at your own risk.
• Carry in, carry out. Help us keep the park clean.
• Alcohol, tobacco, and drugs are prohibited
• Cans and plastic bottles only; no glass containers
• Abusive, threatening, or obscene language is prohibited
• Litter, graffiti, and tagging are prohibited
• No park visitors shall damage, move or remove any park property, either man-made or natural.
• Keep vehicles on roadways and areas designated for parking.
pic: Town Picnic 2018
pic: Barstow Youth Club baseball game
pics: New Basketball court installation at the Mendon Recreation Area